Shakopee MN Auto Repair and Maintenance
Auto Repair & Maintenance in Shakopee, MN
Nestled a few blocks south of the Minnesota River on 1st Avenue East, Kennedy Transmission in Shakopee is your one-stop shop for complete auto maintenance and repairs. Located next door to Canterbury Car Wash, our official NAPA Auto Care Center provides total car care solutions for vehicles of all makes and models. With fair prices and fast turnaround times, our Automotive Service Excellence (ASE) and Automatic Transmission Rebuilders Association (ATRA) certified technicians will get your ride rolling quickly.
Our team at Kennedy Transmission in Shakopee has over 61 years of experience and takes pride in servicing every car with utmost attention to detail and care. We understand the importance of quality auto services coupled with top-notch customer service that gives you peace of mind and go the extra mile to provide that to every customer. 
Kennedy Transmission in Shakopee
Monday – Thursday
8:00 AM – 5:30 PM
Friday
8:00 AM – 4:00 PM
FREE 24 Hour
Emergency Towing!
After Hours:
Shakopee Automotive (952) 445-0030
(*Within Local Area w/ Major Transmission Repair.)

Within local area, please call ahead for availability.
Auto Maintenance and Repair Services in Kennedy Transmission in Shakopee
Minnesota weather is harsh on our vehicles, which means that things eventually wear out or break down. At Kennedy, we're familiar with that sinking feeling you get when your car makes a strange noise, doesn't start, or runs poorly. Thankfully, we have the tools and know-how to fix it. Our auto repair and maintenance services include:
No matter what type of car you drive, our team in Shakopee can help get you back behind the wheel and out on the road in no time.
Comprehensive Auto Maintenance and Repair in Shakopee
If you live in Shakopee, MN, Kennedy Transmission can help repair a broken vehicle or keep your car maintenanced. Our technicians pride themselves on their honest work and integrity, ensuring all our customers receive the attention they deserve. Call Kennedy in Shakopee today for your free auto repair quote!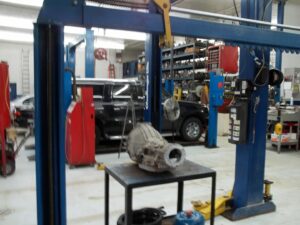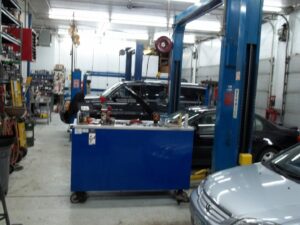 Frequently Asked Questions
I need my car towed in Shakopee, MN, do you provide that service?
Yes, not only do we provide towing services, but we also provide free 24-hour emergency towing. For emergency towing, contact us.
Do you offer courtesy rides while I wait?
Yes, we do! We understand that life goes on, even when you're having car troubles. So when you get your car serviced at our Shakopee location, we'll provide you with a free courtesy ride within the local area.
Can I get my oil changed at the Shakopee location?
Yes, you can! We replace all types of vehicle fluids and filters at our Shakopee location.
How do I make an appointment?
Don't see a service you need??
We also offer a wide range of other total car care services
Over 25 years of Transmission & Automotive Repair Experience
Over 25 years of Transmission and General Repair Experience.