Kennedy Transmission in Apple Valley
Auto Repair & Maintenance in Apple Valley, MN
As a family-owned and operated business, Kennedy Transmission in Apple Valley provides our customers with car maintenance and repairs you can trust. Located off Glenda Drive near the corner of Highway 23/Cedar Avenue and 147th Street West, our facility offers total car care solutions for all makes and models. An official NAPA Auto Care Center, the team at Kennedy has the know-how to service your vehicle with precision and care.
With Automotive Service Excellence (ASE) and Automatic Transmission Rebuilders Association (ATRA) certified technicians, we can diagnose your vehicle's issues, repair them, and get you back on the road in no time. Your car is safe in our hands, as we treat all of our customers' vehicles as if they were our own—protecting your investment every step of the way.
Kennedy Transmission in Apple Valley
Monday – Friday
7:30 AM – 5:30 PM
FREE 24 Hour
Emergency Towing!
After Hours:
Mark's Towing (651) 454-1533
(*Within Local Area w/ Major Transmission Repair.)

Complete Auto Services in Apple Valley
Whether it's time to get your suspension looked at or you need to diagnose an issue that's causing your car to overheat, at Kennedy, we've seen it all. From large SUVs to small sedans, our technicians in Apple Valley have hands-on experience fixing all vehicle makes and models throughout the greater Minnesota area.
Our vehicle repair and maintenance services include:
Whether you need a quick oil change or a complete transmission rebuild, we can get your vehicle up and running like new.
Stop By Kennedy Transmission in Apple Valley for Complete Auto Care
When you bring your car to Kennedy Transmission in Apple Valley, MN, you can rest assured that your vehicle will be diagnosed with integrity and honesty.
No matter what issue your vehicle throws at you, you can count on our team for professional work at competitive prices. To get your free auto maintenance or repair quote, swing by Kennedy Transmission in Apple Valley today!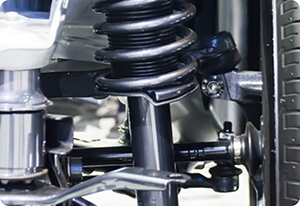 Auto Care FAQs in Apple Valley, MN
How long is my service going to take?
The turnaround time of your service depends on the nature of your service, if additional problems are found that need to be addressed, and workflow for that day.
We highly recommend you schedule an appointment or give us a call to get an estimated turnaround time.
I need to get my car towed to your location. Can you help?
If you need to tow your car to our Apple Valley location, we offer free 24 hour emergency towing within a certain radius.
Give our friends, Mark's Towing, a call and let them know you want your vehicle towed to Kennedy Transmission.
What if I want to perform my own transmission maintenance?
At Kennedy Transmission, we love educating our customers about their vehicles and we highly recommend you perform some preventative maintenance on your own. Our list of maintenance tips will walk you through the common maintenance we encourage customers to perform on their vehicles.
This will not only allow you to familiarize yourself with your vehicle, but you'll also be able to tell when it's time to bring your car to us for a thorough diagnosis.
Do you work with all vehicle makes?
Our technicians have experience working with all vehicle makes from From, Chevy, and Dodge to Volkswagen, Audi, and Lincoln.
Something wrong with your ride?
Check out our list of automotive services.
Over 35 years of Repair and Operations Experience
Over 10 years of Experience in Automotive Repair
Over 35 years of Administrative Experience