Plymouth MN Auto Repair and Maintenance
Auto Repair & Maintenance in Plymouth, MN
Resting near the corner of Plymouth Boulevard and 35th Avenue North near Cub Foods, Kennedy Transmission in Plymouth, MN, is complete auto repair and maintenance made simple. Located right next door to NAPA Auto Parts, our shop provides comprehensive car care services for all vehicle types. Whatever kind of car you drive, our team of experienced auto mechanics can help fix your ride with ease.
Our facility in Plymouth features technicians who are Automotive Service Excellence (ASE) and Automatic Transmission Rebuilders Association (ATRA) certified and functions as an official NAPA Auto Care Center. When you choose us as your car care provider, your vehicle will be taken care of as one of our own every step of the process. Our dedication to excellent customer service contributes to our rapid repair times, as our number one priority is getting you back behind the wheel with little downtime.
Kennedy Transmission in Plymouth
Monday – Thursday
8:00 AM – 5:00 PM
Friday
8:00 AM – 4:00 PM
FREE 24 Hour
Emergency Towing!
After Hours:
Mark's Towing (651) 454-1533
(*Within Local Area w/ Major Transmission Repair.)

Within local area, please call ahead for availability.
We're no stranger to the diverse selection of vehicles on the road today. No matter what type of car you drive, we have the solutions and experience needed to repair your ride.
Our auto repair and maintenance services include:
From faulty electrical systems to worn differentials, our expert technicians can get your vehicle running smoothly again.
Your One-Stop Shop for Complete Auto Care
Live in Plymouth, MN, and need vehicle maintenance or repairs? At Kennedy Transmission, our team will steer you in the right direction. With an emphasis on honesty and integrity with all our customers, you can rest assured your investment will be in good hands. Give us a call to receive your free auto repair quote or stop by our facility in Plymouth today!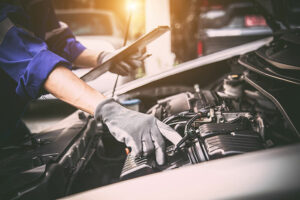 Don't see a service you need??
We also offer a wide range of other total car care services
Over 35 years of experience. ATRA certified. Kennedy Integrity Award Recipient.
Over 25 years of experience. ATRA Certified.
Master Rebuilder/General Repair Technician. Over 28 years of Experience. ATRA & ASE Certified.
Service Manager over 5 years experience. Hennepin Technical College graduate.