Auto Transmission Service & Repair
Auto Transmission Service & Repair
When it comes to intricate systems inside your vehicle, the transmission is easily one of the most complex. Regardless if you have a manual, automatic, or performance transmission, this part works hard to take power generated from your engine and transfer it to your wheels. Without a properly functioning transmission, your car or truck would have a difficult time sending energy exactly where it needs to go to propel you forward.
Automatic transmissions do the gear shifting for you, while a manual transmission requires you do the work. Performance transmissions are designed for heavy loads and racing vehicles. But, no matter what type of transmission your vehicle has, the knowledgeable technicians at Kennedy Transmission can rebuild, reseal, replace, readjust, and repair it. Below, our team has put together a guide on the auto transmission repairs we offer, as well as how to spot warning signs that your transmission is going out
Because your transmission is an integral component of your vehicle, it's important that it is checked regularly to ensure you are getting maximum fuel efficiency and proper driving dynamics. Our certified transmission repair mechanics can provide you with expert diagnostics on your car or truck, including:
Computer Diagnosis
We'll scan your car's computer for any problems, as well as check your vehicle's electrical components.
External Diagnosis
This is where we take a comprehensive look at the exterior of your transmission to find leaks and damaged fluid. We'll also take a test drive and put your car up on the lift to get a 360-degree view.
Fluid & Filter Replacement
About every 15,000 to 60,000 miles, we recommend you get your transmission fluid flushed, as well as clean the oil pan and replace the filter.
Transmission Adjustment
Whether it's a foreign or domestic car, we can adjust your transmission by replacing sensors, fixing bad connections or tuning other main components.
Transmission Cooler
For high-performance cars and trucks who carry heavy payloads, an external cooler helps keep your transmission within prime temperature settings. We can install that for you, no sweat!
Transmission Rebuild
For complete transmission overhauls, we're your A-Team. We'll take it apart, inspecting everything for wear and tear. Then, we'll put it back together so it's in top-performing condition.
Replacement Transmission
If a rebuild isn't for you, we can replace your transmission with a brand new one to get you back on the road in no time.
Transmission Reseal
If your transmission turns out to be leaking fluid, we'll take it out of your car and replace all external seals, as well as other components as needed.
What Are the Signs Your Transmission Is Going Out?
Not sure whether your transmission needs work? Here are 10 warning signs that indicate your transmission might be going out: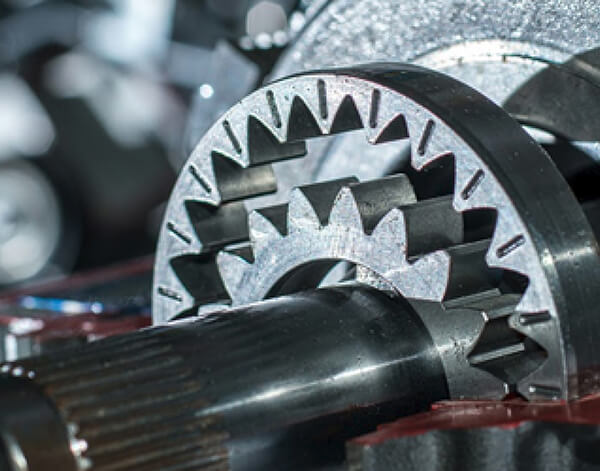 Auto Transmission Repair at Kennedy Transmission
Transmission is in our name—but that's not what makes us expert transmission mechanics. For over 61 years, we've seen every kind of transmission issue in vehicles large and small. No matter how simple or complicated your transmission problem, Kennedy Transmission is here to help you fix it!
Find a shop near you today for auto transmission repairs and servicing!
Are you ready to Schedule this Service?
Call your local Kennedy Transmission Brake & Auto Service Today