[one-column last="no" ]Welcome to the Kennedy Transmission Brake & Auto Service store in Brainerd, Minnesota[/one-column]
Call (218) 828-3366
[one-third last="no"]

Tom Mattsen – Over 20 years of automotive experience.
Richard Nelson – Over 25 years of automotive experience. Diesel and Heavy Equipment experience.
Dennis Johnson – Manager – Over 13 years of automotive experience. ASE Certified.
Kennedy Transmission Brake & Auto Service store in Brainerd, Minnesota
Address: 1006 Washington St., Brainerd, MN
Store Hours: M-F 8:00 AM – 5:00 PM
Phone: (218) 828-3366
[/one-third][two-third last="yes"] We are your total car care specialist. Specializing in transmission service and repair for over 50 years and now providing FULL SERVICE for your vehicle.From oil changes and courtesy checks to transmission or engine repairs or replacements; (and most everything in between) we are here to help you and your family.
Kennedy is a locally owned and operated business delivering honest and professional automotive service and repair to the people of Brainerd and the surrounding area.We employ quality ASE (automotive service excellence) and ATRA (automatic transmission rebuilders association) certified technicians.We are also a NAPA Auto Care Center. We take pride in providing quality auto service and repair at fair prices.
We are up to date on the latest automotive technology and are equipped to handle most every service or repair need you may have with your vehicle.At Kennedy we understand that your vehicle is a major investment. That is why we care for your car like it is a member of our family.
For over 50 years Kennedy has provided service and repair options to our customers keeping our prices as low as we can with respect to quality.We want to be the people you count on for automotive help and advice. We can Fix That!
– Joe & Cyndee Luksik
FREE 24 Hour Emergency Towing! 
After Hours Call:
Peterson Towing (218) 829-3679
( *Within Local Area w/ Major Transmission Repair.)
FREE Courtesy Ride
Between 8:00 A.M. – 10:00 A.M.
(Within Local Area)
Please call ahead for availability.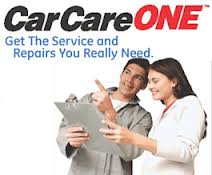 Financing available
[/two-third]