Kennedy Transmission Brake & Auto Service in Bloomington, Minnesota
Greg Peterson | Over 40 years Automotive Experience.
Paul Weierke | Over 32 years Automotive Experience.
Ray Wetch | Over 2 years Automotive Experience.
Larry Grahn | Over 35 years Automotive Experience. ASE certified Master Technician.
Chad Exum | Over 25 years Automotive Experience. ASE certified, plus all areas GM specialized training.
Kennedy Transmission Brake & Auto Service store in Bloomington, Minnesota
Address: 9721 Humboldt Ave. S, Bloomington, MN
Store Hours: M-F 8:00 AM – 5:00 PM
Phone: (952) 884-5211
Kennedy Transmission Brake & Auto Service is Bloomington's total car care specialist. We have been experts in transmission service and repair for over 50 years and now proudly provide full service for your vehicle. We take pride in providing quality auto service and repair at fair prices. We are up to date on the latest automotive technology and equipped to handle any service or repair need your vehicle throws at you.
Total Car Care Services Include:
Oil Change
Brake Repair
Lighting & Wipers
Filters & Fluids

We also offer a wide range of other total car care services.
"We employ quality ASE (automotive service excellence) and ATRA (automatic transmission rebuilders association) certified technicians, and our facility functions as a NAPA Auto Care Center.
At Kennedy we understand that your vehicle is a major investment. That is why we care for your car like it's a member of our family. With time-honored quality and service, let Kennedy transmission be the place you trust for automotive assistance and advice."
– Mike Ekstom, Manager
FREE 24 Hour Emergency Towing!
After Hours Call:
Mark's Towing
(651) 454-1533
(*Within Local Area w/ Major Transmission Repair.)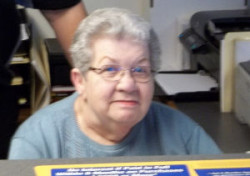 Our longtime friend and "Mom" of our shop passed away in April. We miss her very much. "Have a good one!!" That was her signature statement. RIP Shirley.



Financing available

© 2017 Kennedy Transmission Brake & Auto Service
Contact Phone:
952.476.4338 br> Visit the store locator page for direct location phone numbers